Most people don't have access to professional makeup artistry but at The MakeUp Clinic I give you just that.
At The Makeup Clinic I make the art of makeup application easy and accessible to all whether you are a complete novice, would like some tips on looking younger or want this seasons new looks. I believe that every woman should have the basic skills to feel good about herself. I don't sell any makeup at the clinic so you won't feel pressured to buy any products.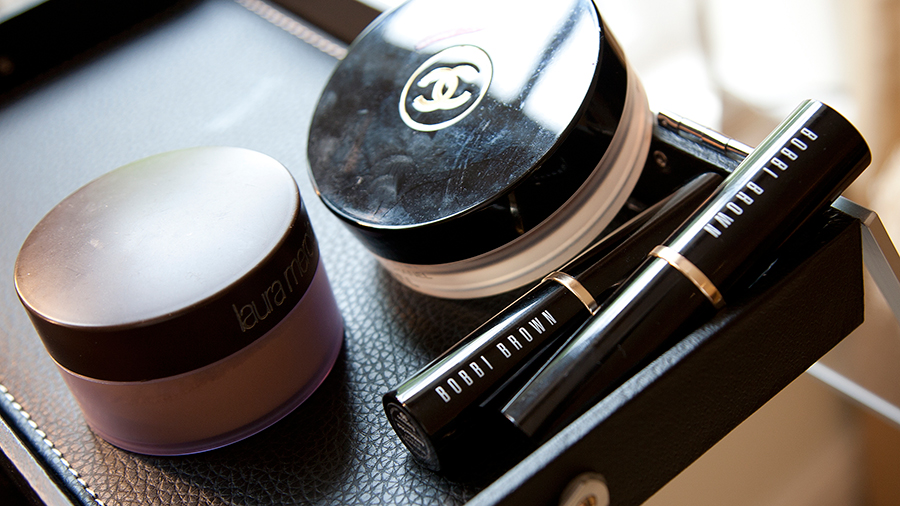 At The MakeUp Clinic you can choose to have your makeup professionally applied by choosing from the MakeUp Menu or have a private MakeUp Lesson where you can learn how to apply your own makeup. Many of the women who come to the clinic for a MakeUp Lesson still enjoy the treat of having their makeup applied for them for special occasions.
"I felt a million dollars after you did my makeup, thank you so much"
Gaby
In a world where we have just 30 seconds to make a good impression, it make sense to give ourselves a natural advantage and confidence boost by knowing that we always look effortlessly stylish, whatever the occasion.
If you want to try this seasons smoky eye or matte lip for a special night I can help. If you want to look elegant and sophisticated I can help. With excellent makeup skills I can design a look just for you.
Read more
Makeup is not a mystery it is a skill that everybody can learn. With good basic skills and the knowledge of what colours would work best for you the guess work is taken out of its application and natural beauty shines through.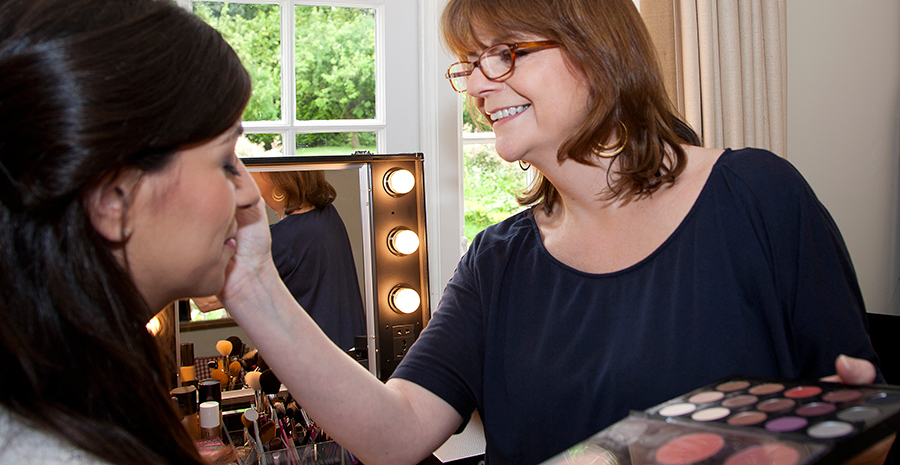 As we age many women feel invisible, it is easy to experiment with makeup when you are young, (we do makeup lessons for teens too). However, as we age it becomes much more difficult to change our makeup, we either do the same thing we have always done, or don't do anything at all. Just because a woman doesn't wear makeup doesn't mean she doesn't want to. Often it just means she doesn't have the skills or confidence to wear it. Makeup is not rocket science, it should not be scary it should be fun. With the right skills and knowledge you can become the expert of your own face and gain in confidence.
Many of us wear makeup everyday but have never been taught properly how to apply it or what colours/textures we should be using. At the makeup clinic I aim to provide a relaxed environment where time is taken to find out about you and how you want to look before any makeup is applied to the skin. The lessons give you plenty of time to experiment and practice the skills that you have learnt so that you become the expert of your own face and know where and how to apply that makeup properly.
Sometimes you just want to sit back, relax and enjoy being transformed by a professional makeup artist, knowing that when you leave you will look amazing and feel amazing. When you have your makeup applied for a special event by The MakeUp Clinic, you will know that you look great whilst still looking and feeling like you, people will notice how lovely you look not that you have got a face full of makeup, we will enhance your natural beauty not hide it.
To me makeup is not necessarily about it being obviously visible, it is about the effect it gives the wearer without screaming "look at my makeup!" The effect I aim to achieve is one where you look so good, so confident that when you walk into a room everyone who looks at you tries to guess whats's different about you.
I conduct all the lessons out of my studio in Stockton Heath near Warrington in Cheshire.