Makeup for When You Feel S**t
So, you've woken up after a bad night's sleep, your period has started, the menopause is kicking you around, you just feel s**t! However, the show must go on, you need to go to work, take the kids out, go to an appointment etc. What to do with the face?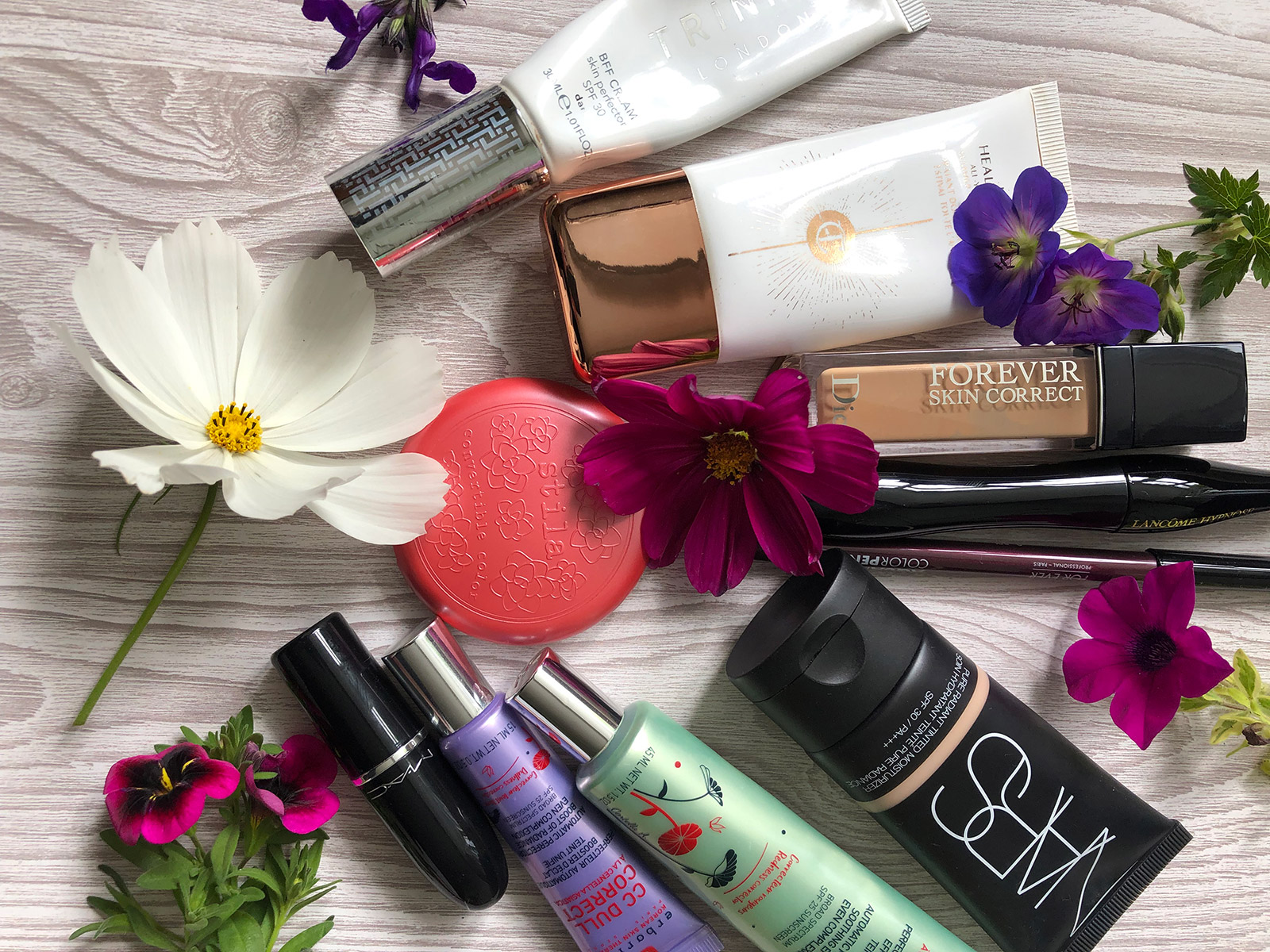 I am a firm believer in less is more on these occasions. When you're tired and feeling knackered/ill/strung out, the temptation is to pile on the makeup to disguise the fact that your complexion is less than lustrous, and to be very liberal with the concealer to hide those dark circles or eye bags. However, this can make things worse, exaggerating your pallor, settling in fine lines and just sitting on your skin looking like lots of makeup, not hiding anything.
On these occasions tread very lightly with your makeup and make sure your skincare is nourishing your skin before you apply anything, often tired skin is dry and dehydrated skin. If you have the time and inclination a quick exfoliation and moisturising mask can really help with your complexion. A good serum to boost hydration is another good idea, dry skin will only exaggerate all the things you want to hide, I almost always use a hyaluronic acid serum from Hado Labo, (cheap, you can get it from Amazon) in my lessons, then your favourite moisturiser.
If you get very sallow on these occasions, a little purple primer might help counteract the yellowness, similarly if you go very red in the face a little green corrector can also help, Erborian is my favourite brand for this, go carefully though, only the lightest touch of either. Avoid heavy foundation (my number one ti!), I would go for a tinted moisturiser such as Nars, or Trinnty BFF, or Charlotte Tilbury Healthy Glow instead. Use concealer very judiciously only where needed, try Glossier Stretch Concealer, Dior Forever Concealer and my personal favourite (warning – it is very expensive) Sisley under eye concealer. It seems better to accept some imperfection and yes, tiredness, than to try to obliterate it with concealer. Use a little eyeliner to open the eyes but avoid using too much on the lower eye as this can exaggerate any under eye circles. Curl your lashes (it really does help) to open the eyes and apply your mascara. Blush is definitely your friend here, I like a cream blush, look at Stilla or Bobbi Brown, a flush on the apples of your cheeks will lift your complexion. Lips, even just a balm, will help to bring a little life back.
And remember, we all get days like this, everybody, without exception. You may think you look awful but I can guarantee that you won't look as tired as you think you do. Fake a smile (if you have to) put a bit of makeup on and accept that this is part of life and you will feel better soon, I promise.
If you want more advice, get in touch, I would love to help!