Autumn Makeup Tweaks
Autumn is definitely here, (Autumnwatch is on the telly so its official) and we can feel under pressure to ditch all our summer makeup and buy a whole new makeup bag full of stuff, especially if the world of social media is to be believed. Thankfully we do not live in social media land and here in the real world a few tweaks to your routine are usually all that is needed to update your makeup routine.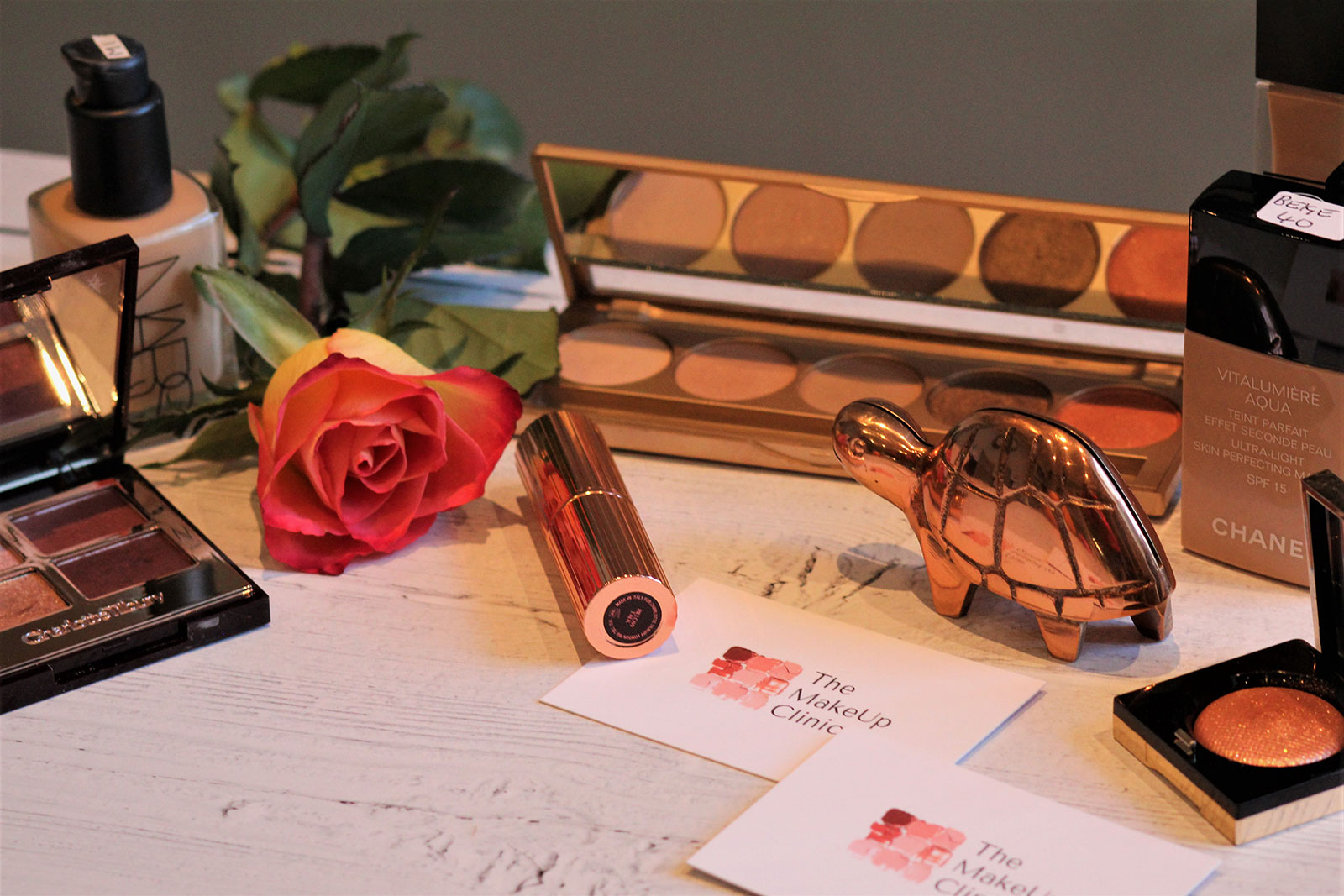 Personally, I have changed very little, I still use my favourite CC type creams (Trinny BFF or Estee Lauder CC cream) as a primer/base using less than in the summer because I top it with a little foundation, currently either Giorgio Armani Luminous Silk or Nars Tinted Moisturiser. This varies from day to day, not dependant on what I am doing more dependant on what mood I'm in.
I have eased back but still use my trusty Chanel bronzer, and blush is slightly less coral toned and more pink toned, which looks nicer when I'm not so tanned.
With regards to eyes, I do think that Autumn and the darker nights allow for a bit more of a glamorous look. This does not however need the investment in multiple new eyeshadow palettes. What you used last year will almost certainly still work this year (especially if it was recommended by me!). Powder eyeshadows take ages to go off as they contain no creams or fluids. If you do want a little suggestion, I would definitely invest in a good eyeliner to tightline your eyes (a lesson in tightlining your eyes can be life changing – big statement but true!) My current favourite is Marc Jacobs fineliner in Au Spice, for eyeshadow Charlotte Tilbury has numerous lovely compact eyeshadow palettes to choose from, a couple of my favourites are The Dolce Vita which uses rich russet and bronze tones (also looks great in the summer), Vintage Vamp, which has beautiful plum shades and gold perfect for the evening and her classic The Sophisticate, which has matt naturals which work really well for a classic daytime look.
Lipstick usually does need a little tweak at this time of the year. Bight corals might look great with your tan but can look too bright and garish in the grey autumn light. Soft nude pinks and plumy tones look much more at home and seasonally appropriate. A couple of new discoveries that have gone into my kit recently are from Urban Decay, more known for their eyeshadow kits and setting sprays, their lipsticks have a beautiful creamy formula with a very good colour payoff (lots of pigment). My current favourites from them are Rapture, a beautiful plumy pink and Sheer Liar a warm nudey pink.
I am still using the same concealer, powder, mascara, lip gloss/balm, cc cream, eyeliner etc. Don't feel that you have to start all over again with your makeup this autumn, just tweak a few things instead.
Obviously, the best way to get the look you want this Autumn is to book in and have a one to one makeup lesson with me and get your personal Makeup Prescription.