My Fresh Winter Makeup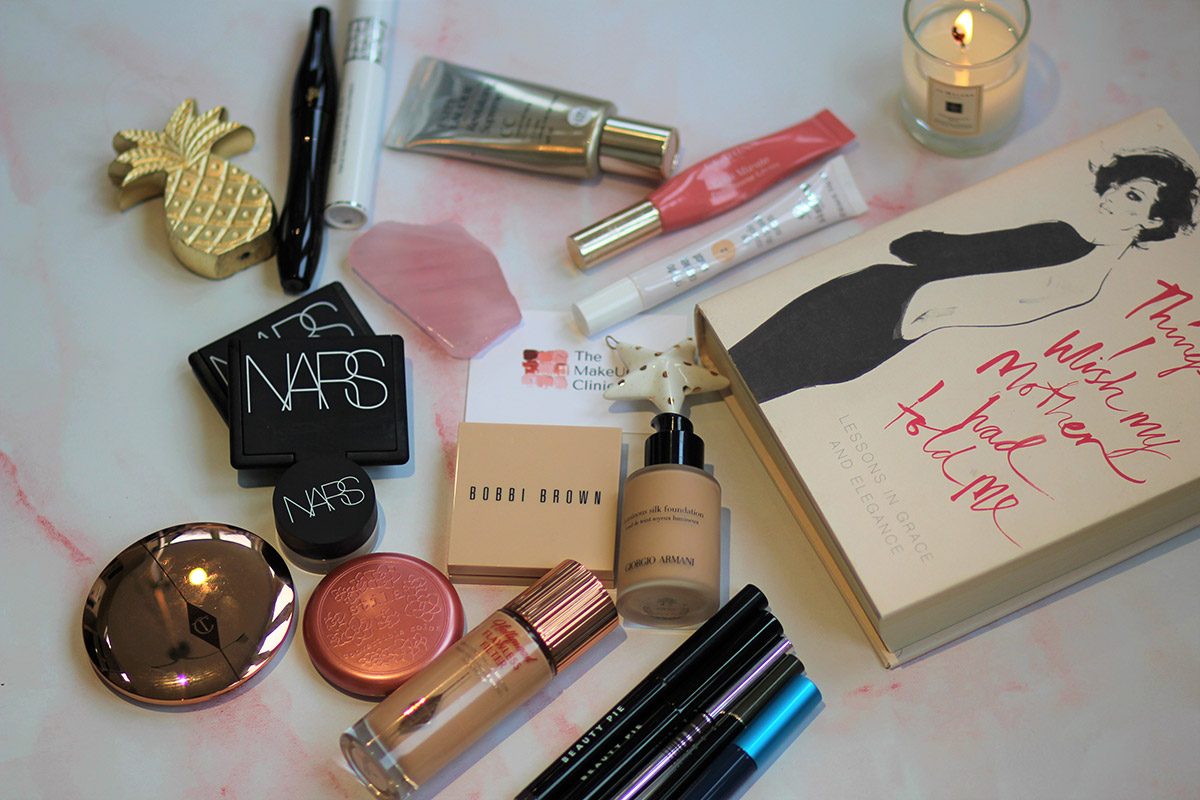 Despite the fact that we are still in the depths of winter and decent day light let alone sunshine seems to be a long way off, I have a hankering for a brighter, fresher makeup. I am not jumping into Spring but more nodding to the fact that it is coming … In essence this means brighter blusher, a subtle but slightly sunkissed base and a more buoyant lip colour. I am stepping away from heavier bases and plumy tones for a more pinky/peach palette. Eyes are super simple, more of a wash than any technical application. This is what I am doing, not all the products will suit you, one size does not fit all. If you would like to find your own look come and have a lesson with me, I'd love to see you.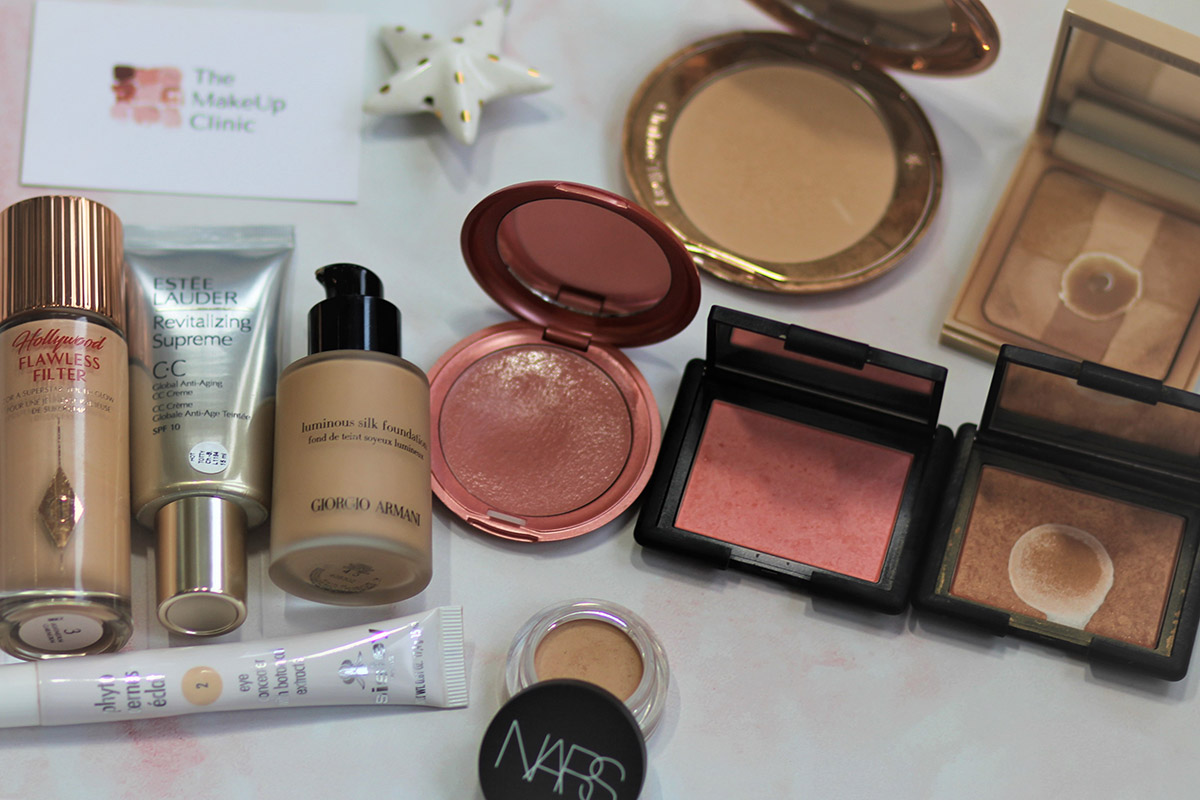 For the base I used a little bit of my Charlotte Tilbury Hollywood Flawless Filter on the top of my cheek bones and up towards the temples, this gives a subtle grown up highlight followed with Estee Lauder CC Cream. I use this more like a primer than anything else, it gives good glow, colour corrects a little, and as I have said before, makes me look less shit! Obviously, Estee Lauder do not advertise it this way… I then apply a very small amount of Giorgio Armani Luminous Silk Foundation to the centre of my face and buff it into the skin. This combo gives a lovely luminous base. For concealer I use a small amount of Nars Soft Matt Concealer on any areas of redness on my cheeks that I suffer with at this time of the year and use some of my trusty Sisley concealer under the eyes, I go lightly with both concealers, less is definitely more. Some Stilla cream blush in Lilium is stippled over the cheeks then I have a light powder with Bobbi Brown Illuminating Powder so that I don't mess with the glow. Nars Blusher in Bumpy Ride over the top gives the pop of Spring colour I am looking for on my cheeks and dusting of Nars Luster (not sure whether to describe this as a bronzer or highlighter) over the top of the cheeks gives a gorgeous warm, subtle glow. And voila, the base is done.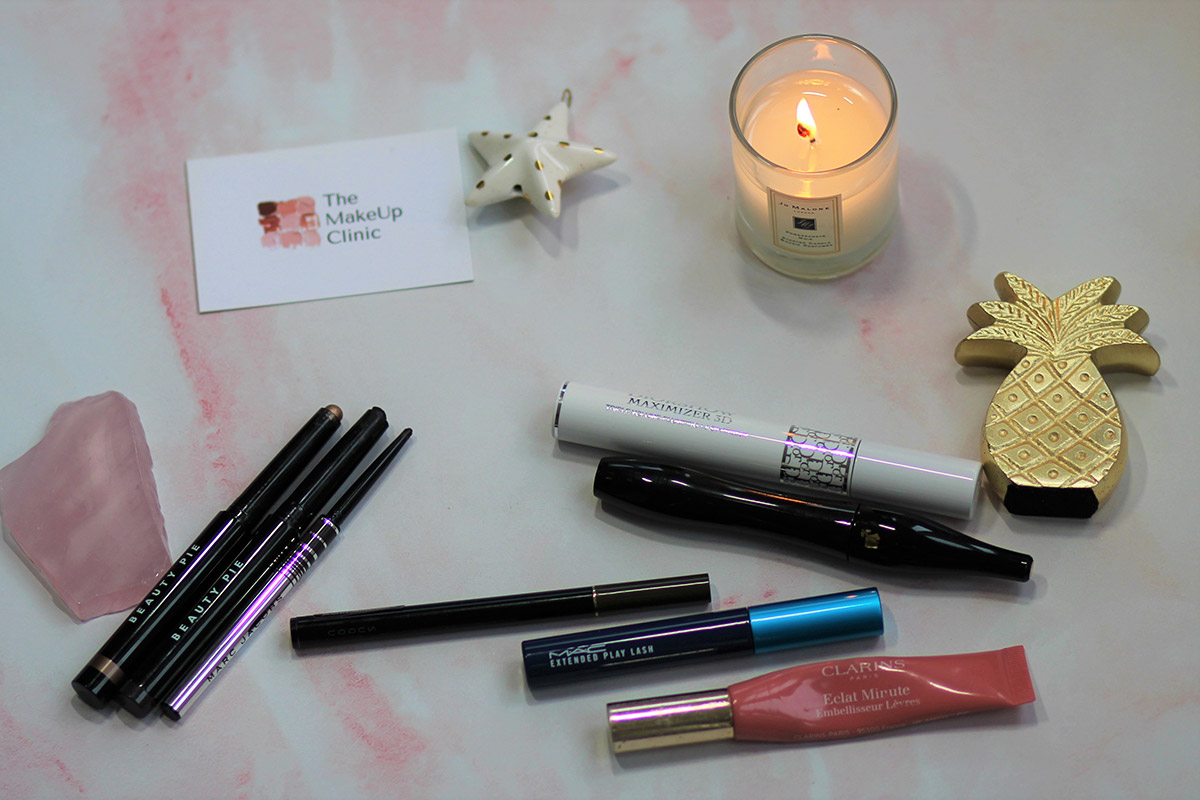 For eyes I kept it super simple with some new Eyeshadow Sticks from Beauty Pie. Using the colour Huntress, a sort of bronzy gold colour, stay with me, I know this sounds a bit weird, I scribbled some on my movable lid, not too much, keeping it light, and then blended it out with a fluffy brush. This gives a nice subtle wash of colour which adds warmth but not too much shimmer. I then added a very small amount of the colour Black Matter, a dark brown/black matt colour to the outer lash line using a small pencil brush, again I blended it so that the colour was very diffused. Some Marc Jacobs fineliner (cos I'm not dead) for tightlining and lashings of mascara, Dior primer plus Lancome Hypnose. Simple, bright, open eyes and if you're not great at the whole blending situation, pretty mistake proof too.
Lips are just my favourite Clarins Instant Light Lip Perfecter in No.5. If I want to define them a bit more I will use some No7 Lip Liner in Nude underneath.
Easy Peasy Fresh Winter Makeup using products I already had.