The Big Beauty Pie Review
(Part One)
Over the past three or four months I have been trying and testing many products from Beauty Pie. For those of you who don't know about Beauty Pie it describes itself as a "luxury beauty buyers club". It is a subscription service whereby you pay a monthly amount which then allows you to buy quality skincare and makeup at very reduced prices (sometimes as much as 85%). Without bamboozling you with their pricing structure, if you pay £5 a month you can spend up to £50 retail value, if you pay £10 you can spend £100 and if you spend £20 you can spend £200. So far so good, but is it worth it? I would say yes, if you pick your products wisely, or if like me, you just love buying and trying new products. It allows you to experiment without breaking the bank or making you feel guilty, you may even have a smug glow as you consider all the money you have saved! In this review I am only going to talk about Beauty Pie's Japanfusion skincare range, makeup and further skincare will be in part two, or even part three!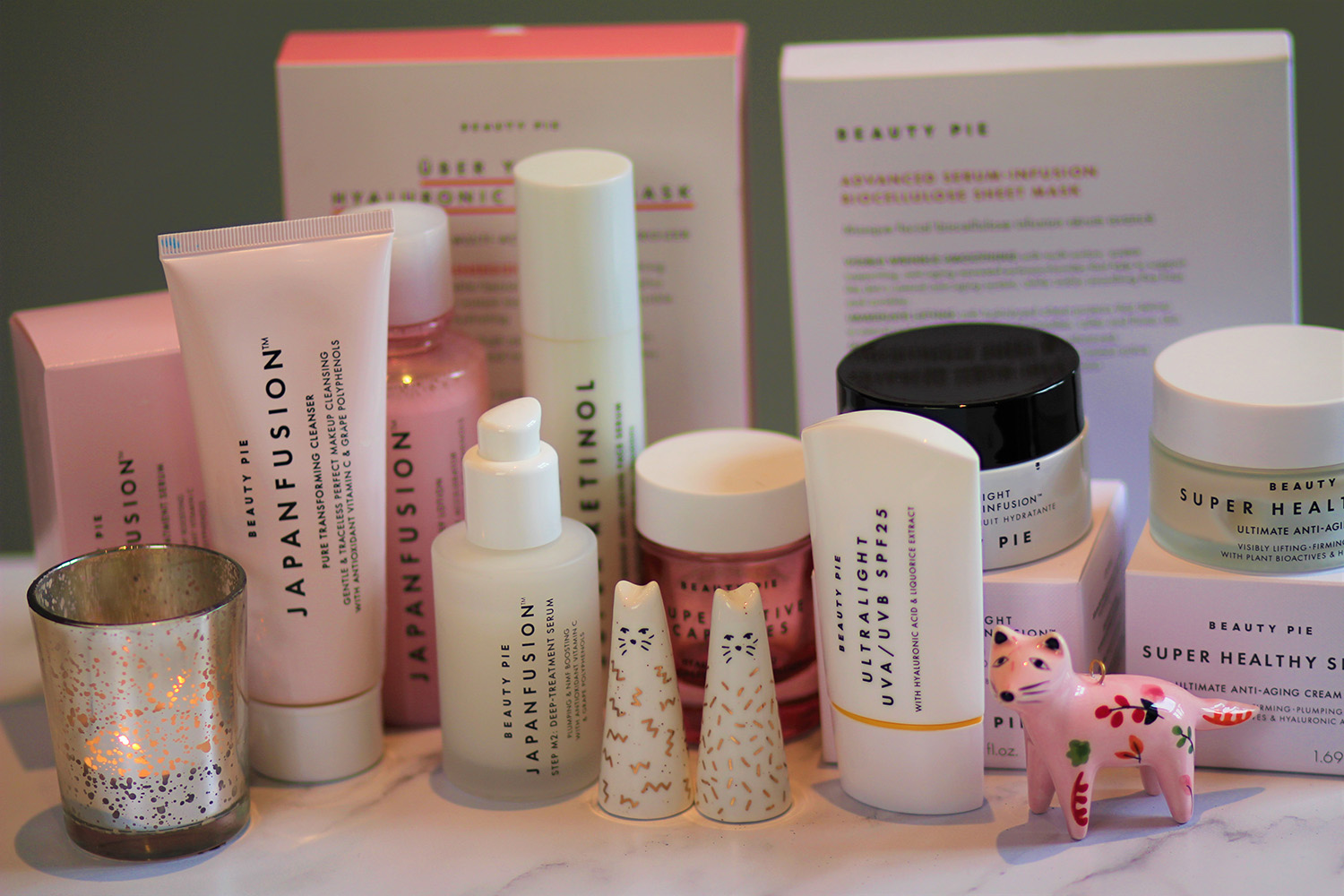 Japanfusion is my favourite range. There is a cleanser, a lotion and a serum that I am currently using. They also have a moisturiser which I am about to test but haven't used it for long enough to report on just yet. The stand out product for me is the serum. I have used Japanese skincare for over thirty years (well before "J beauty" became a thing) and I can say that the Japanfusion Deep Treatment Serum compares very favourably to a similar serum from Sensai. It has a milky texture and absorbs easily and quickly. It seems to calm and hydrate my skin leaving it comfortable and clear. Compared to the Sensai serum which costs £128 and doesn't work as well on my skin, this serum costs £85 to non-members and only £8.10 to members. I am currently on my third bottle of this, I use two pumps in the morning and the same at night, I love it..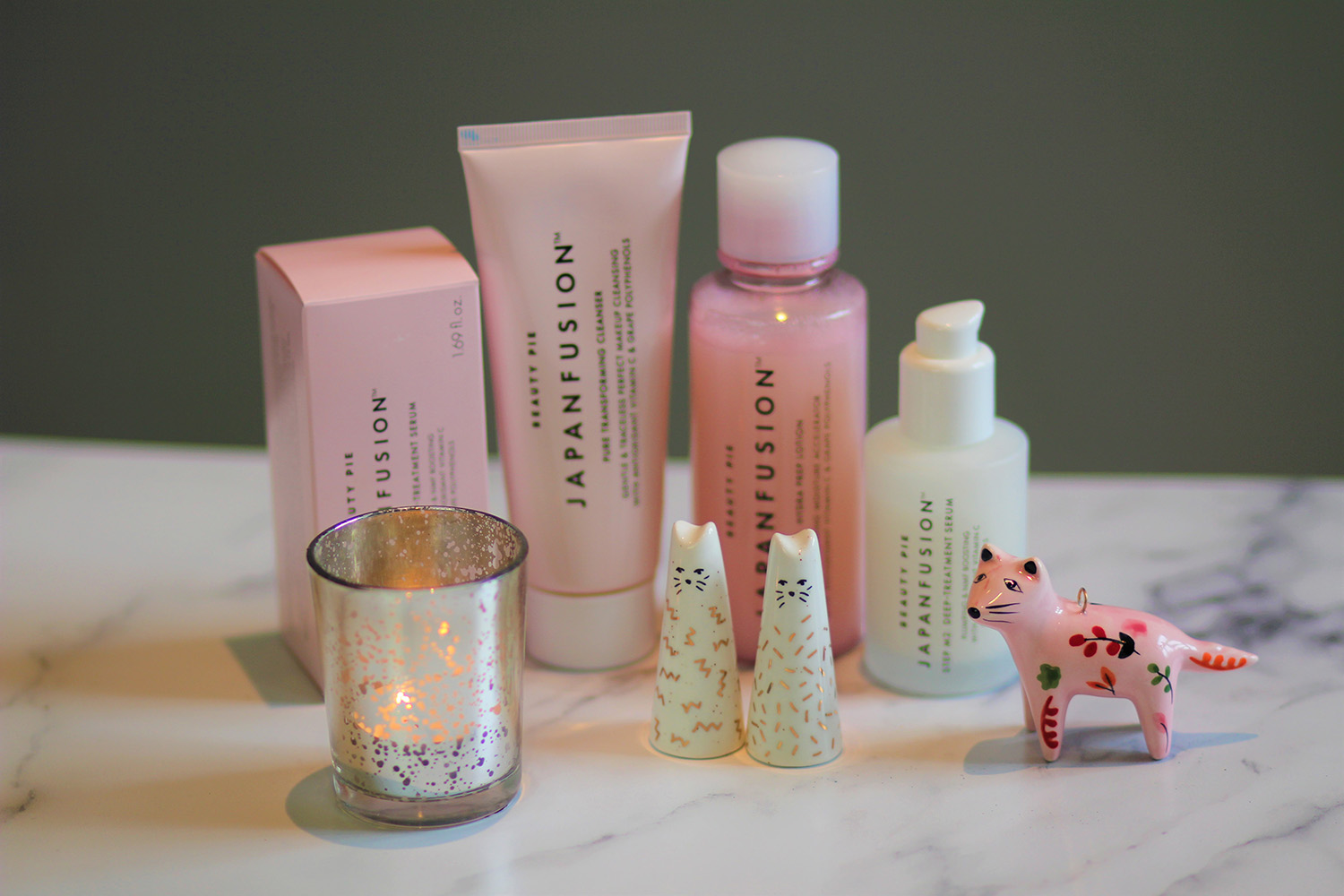 The Japanfusion Hydra Prep Lotion is used before serum and moisturiser to prep the skin. I have used this type of product for many years as part of the Sensai range and unfortunately, I don't think it is as good as Sensai for preparing the skin for other products. If you haven't used this type of product before you may like it but I will be sticking with my Sensai Lotion for now.
The cleanser however is another star product. I am on my second tube of this and it has become a staple part of my beauty regime. It goes on like a cream and then when massaged into the skin becomes more like a gel and allows you to give your face a really good massage. I remove it with a micro fibre cloth (really cheap from Amazon). It leaves my skin lovely and clean without any redness or dryness. This costs £25 to non-members or just £5.78 to members. It compares very favourably with my other current favourite cleanser by Algenist which costs £32 from Space NK.
I will finish continue my Big Beauty Pie review over the next few weeks, finishing off the skincare section and then on to the makeup. I hope you have found this helpful. Give Beauty Pie a google and see what you think when you have got your head around their pricing structure. I was worried when I started that I would be locked into having to buy something every month when I didn't want to. That concern was misplaced, my problem is wanting to buy and try too many products.
This is not a sponsored post, all products were paid for by me.